Creative Design
Our team of professional graphic and web designers will help you with unique and creative logo and website designs that will match your business needs.
Research & Development
We help you develop the right website with interactive user interface built after a lot of research in your industry to help you make the best out of it.
Branding & Marketing
Need help with branding and marketing to reach out to a larger audience? We can help you create an online brand presence and marketing efforts.
Support & Hosting
We fix website issues and provide technical assistance. Our services aim to ensure website security, stability, and accessibility for clients.
Conversion Rate Optimization (CRO)
We help improve website performance to increase the percentage of visitors who take a desired action, such as making a purchase or signing up for a newsletter
Content Creation
We produce high-quality text, images, and videos for websites and social media platforms.
Other Services We
Proudly Provide
We regularly update content, perform backups, monitor security, update software, optimize performance, and provide technical support. The goal is to ensure that the website remains functional, up-to-date, and secure for our clients.
We create and execute social media strategy, curate content, engage with followers, monitor brand reputation, and generate revenue. Our goal is to increase brand awareness, drive website traffic, and generate leads and sales.
Search Engine
Optimization (SEO)
We use SEO to improve website visibility and ranking in search engine results, thereby increasing traffic and potential revenue by targeting relevant keywords and establishing credibility in your industry.
We were blown away by the web design team's skills! Our website looks like a million bucks, and we've got to thank them. They're the real deal!
These web designers are the real MVPs! Our business website went from meh to amazing in no time. Highly recommend if you want to level up your online game.
They made our website dreams come true! They were responsive, communicative, and full of creative ideas. Can't recommend them enough!
The web design team delivered! They took my vision and turned it into a work of art. I'm thrilled with the results. Thank you.
Have a Project in mind?
We can help you bring your ideas to life. Let's talk about what we can build together.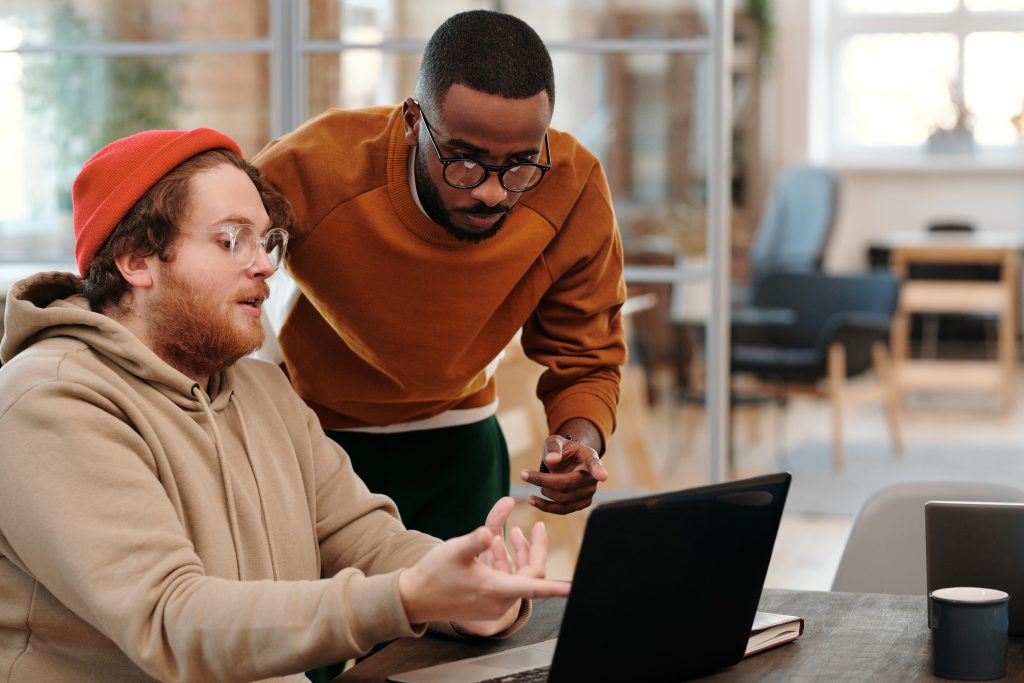 Let's build a flourishing business together
When connected with us, you aren't growing your business alone. We have your back and put in our best to contribute to the growth of your entire team and organization. So, if you are looking for the right company that'll help you build a good online presence and bring in more conversions and revenue, we are right here!